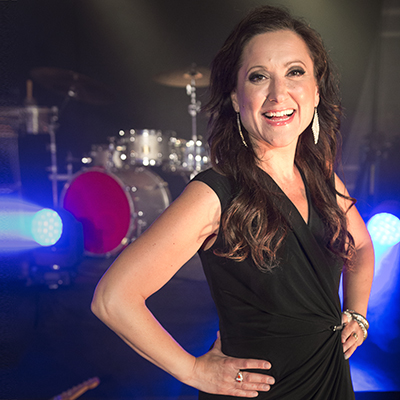 One of Swedens most
experienced singers!

Having started her carreer in the hit group "One More Time" in the 90's, Thérèse went on to do back-ups for some of Sweden's most successful stars, but also international stars like Johnny Logan and others.

During a number of years, she combined her own songwriting with several roles in the Musical "Mamma Mia", where she played the leading role of "Donna" on more than 30 occasions!

During many years, Thérèse was head of the group of in-house back-up singers supporting all entries in "the Swedish heat of the ESC".